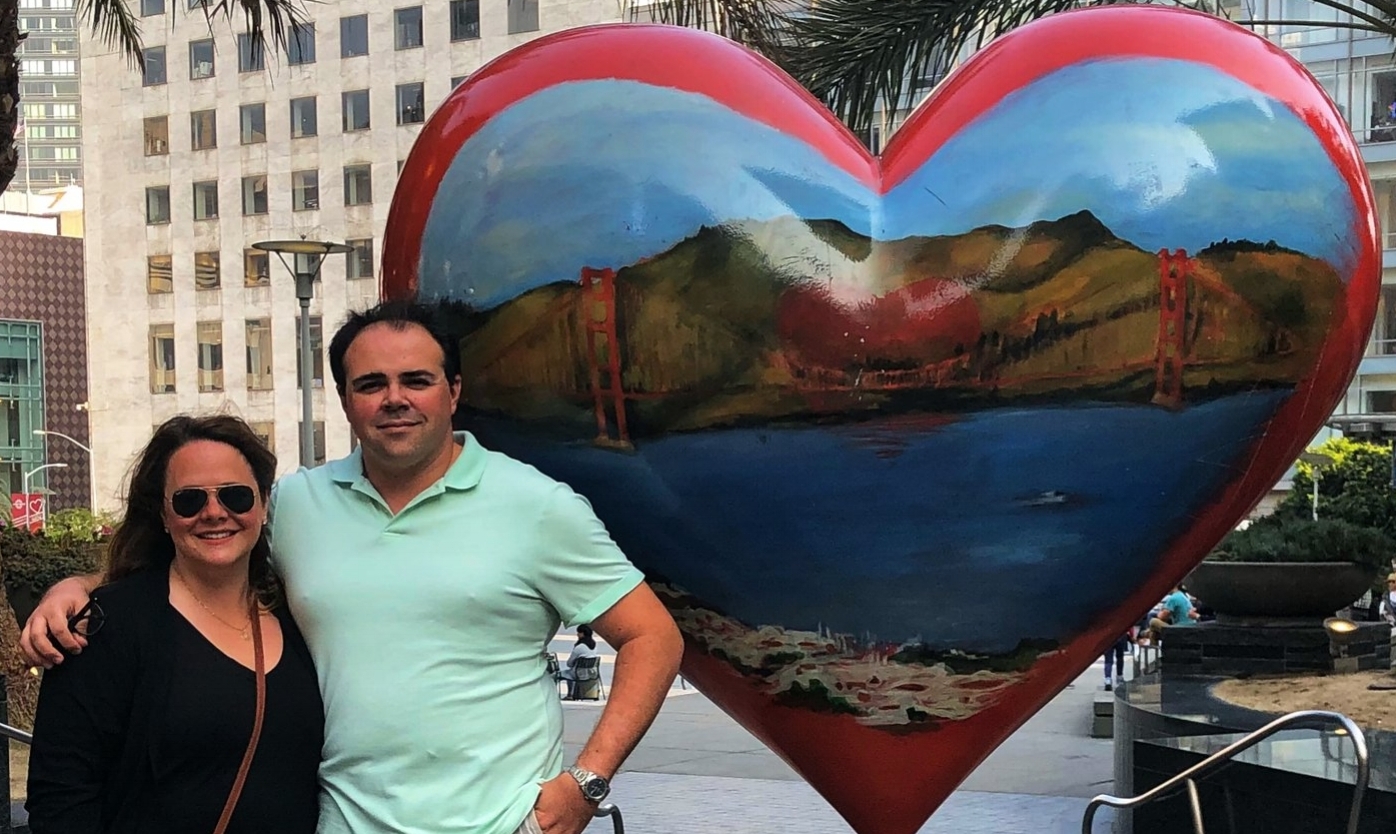 Back in August Eric and I had the amazing opportunity to ditch the kids and take a vacation alone. You heard me right, ALONE. I like to joke that we tricked my mom and our Nanny (now besties) into taking the kids for a week but somehow we actually got lucky enough to have them volunteer for that adventure. Crazy, right?
After surviving 12 months of 2-under-4, we needed a chance to reconnect, catch up on sleep and enjoy some meals that did not involve mac & cheese or holding a child on my lap. With a Delta companion pass to save us one flight, we picked the farthest place the freebie ticket would get us and high-tailed it out of here before someone could ask if my 1 year old was sleeping through the night yet. (Answer: No.).
So off we went. We'd both been to Northern California & San Francisco years ago, but never went together. And there was a long list of things we'd both not yet seen but always wanted to. Alcatraz unfortunately still outstanding. But even minus a visit to The Rock, we had an incredible jam-packed trip exploring, relaxing and eating our way through N. Cali.
We road-tripped from SF to Monterey…
Then over the Golden Gate Bridge and up to the Muir Woods too see the Redwoods.
We canvased the Napa and the Sonoma Valleys, soaking up the fresh air and gorgeous rolling vineyard hills. We enjoyed a tasting at Far Niente, perused every unique shop & wine store we could find (go here and visit Margaux!), ate our way through the Oxtail Public Market and had insane shakes (multiple times) at Gotts Roadside. We may or may not have spent a ridiculous amount of time vegging out in our Airbnb and marathon viewing The Office (for the 900th time.)
There were so many standout moments for this trip but (perhaps no surprise) many of them involved the incredible food we had. From the super-cheap back alley treats to the splurge meals and chance Thomas Keller sighting (cue fan-girl moment), this trip was a foodie's fantasy. Rounding up the top 5 meals & munches we're happy to recommend and would gladly return to. Check it out. And let us know what places we may have missed that should be added to itinerary next time we're back in N. California.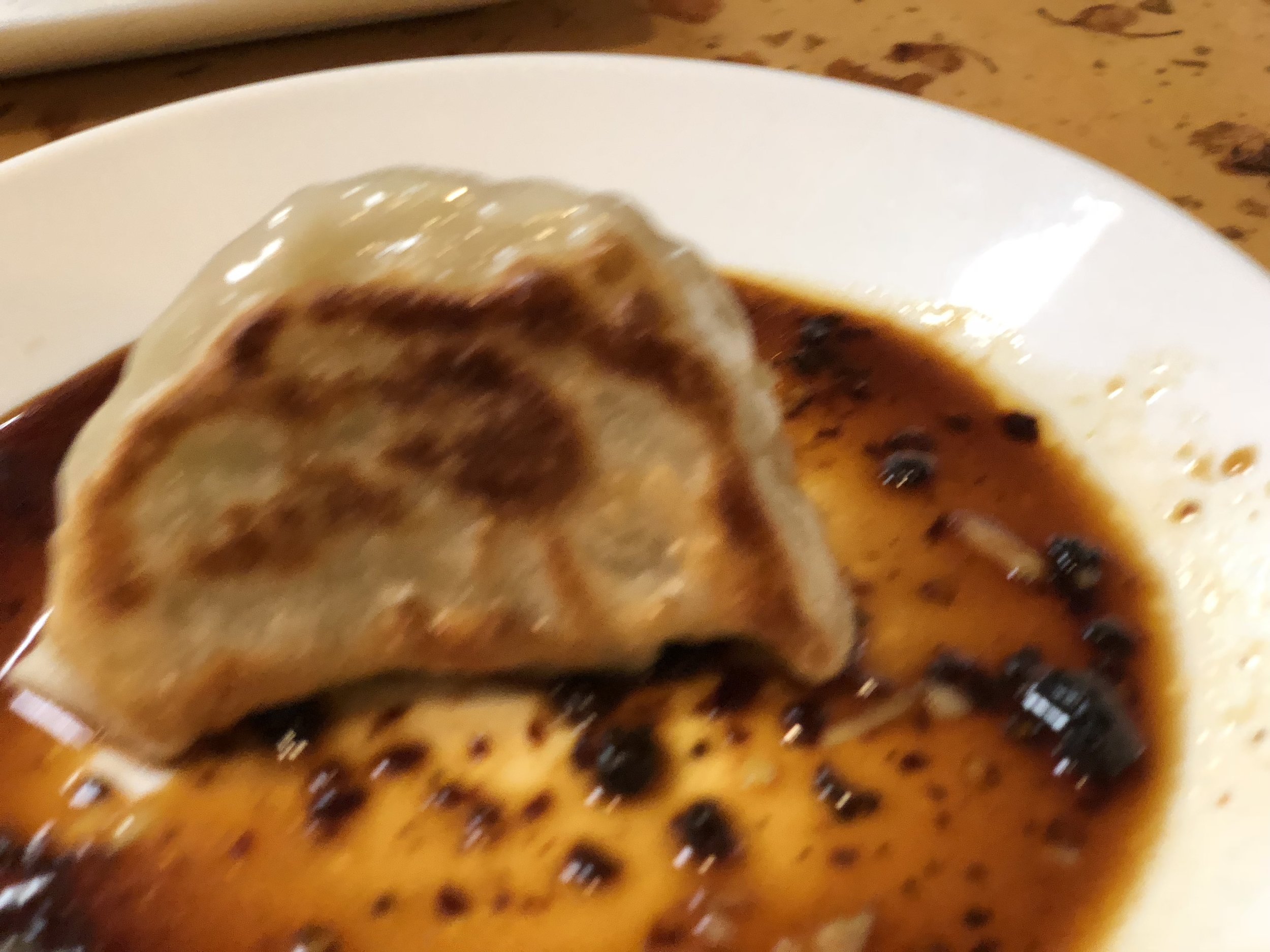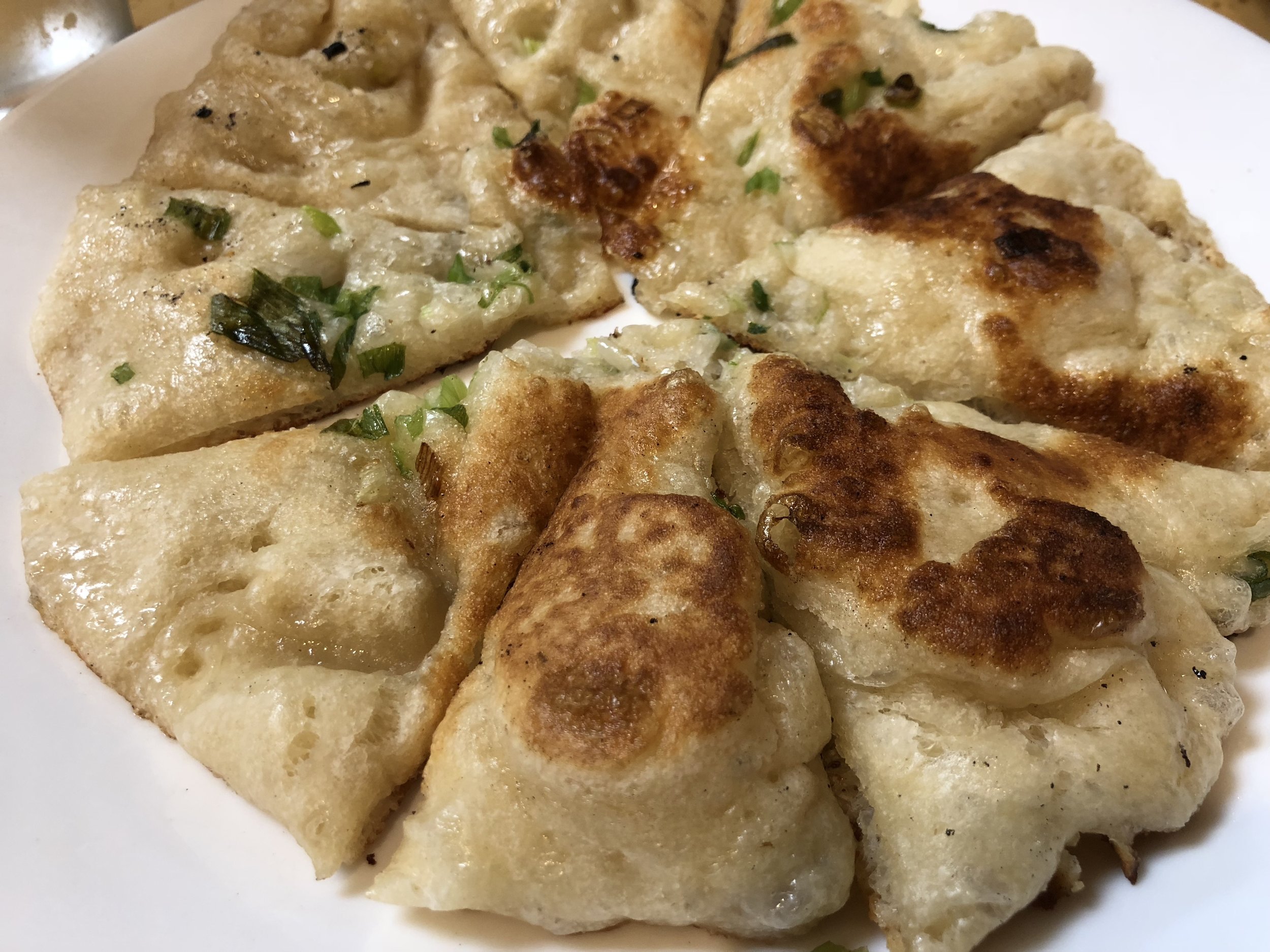 HANG AH DIM SUM TEA HOUSE - SAN FRANCISCO, CA
The oldest operating Dim Sum Restaurant, this place hit the spot on our first jet-lagged night in SF. This place is tucked away down an Alley and once you get inside its nothing special at all. But sometimes those are the best places! No frills, just great food. And this place delivered. With a super-affordable and really wide menu of small-bites to choose from, we loaded up on anything & everything that sounded great. We walked away an hour later stuffed, satisfied and for under $40. We hadn't even been in SF 4 hours and I was already contemplating a return. We didn't have a chance to hit this spot again on the trip but I'd happily return next time. Favorites included the scallion pancake (amazing), shrimp dumplings, soup dumplings and meatballs. I will say, as much as people rave about the porkbelly bun I was not a fan. Doughy and pork filling was only so-so. Really don't understand the hype of this one.
Address: 1 Pagoda Pl, San Francisco, CA 94108
TARTINE BAKERY - SAN FRANCISCO, CA
A must-stop on Eric's list, we made a quick stop here to load up on breakfast / munchies for our roadtrip day down to Monterey. Parking is tough in the area and the line outside was long so I left Eric in the car and went in with instructions to get a couple of things to share. I panicked not knowing what to choose and walked out with a box so full the woman helping me thought I was hosting a brunch. Good thing there's no calories on vacation because somehow we finished the box. And since they were all so good the only thing I can recommend is you do the same. Pretend you're having a brunch and order it all. My personal favs were the Morning Bun, Almond Croissant and Ham & Cheese Croissant. But the scones were pretty insane as well.
Address: 600 Guerrero St, San Francisco, CA 94110
BOUNTY HUNTER - NAPA, CA
This place was an impromptu choice for our first night in Napa. With a few splurge meals & tastings on the itinerary we were looking for someplace affordable, fun & casual. We were starving so the wait to get in here wasn't easy but it was definitely worth it. To be honest, I can't remember everything we ordered. I think there was cornbread, mac & collards? None of it mattered because we had the beer can chicken and it made the night. This chicken is not subtle. It's heavily spiced and has a definite kick to it. But its oh so good. I think I need to go out and buy a chicken / beer rack to attempt recreating this because I can't stop thinking about this chicken. Yum.
Address: 975 1st St, Napa, CA 94559
BOUCHON BISTRO - YOUNTVILLE, CA
So this one is no surprise recommendation. But we're Thomas Keller groupies over here so this was a must. With Per Se (NY) under our belt, and too many visits to the NY Bouchon Bakeries (macarons!) we were excited to check a few more TK spots off our list. Unfortunately French Laundry was not possible on this trip, sigh. But we were excited to experience the original Bouchon Bistro (additional loca in Vegas.). What can we say about this place that everyone else hasn't already? It's delicious, cozy, relaxed and just perfection. I couldn't decide if I felt like I was back in Paris or in a Nancy Meyers movie. Either way, I was in heaven. TK <3
Address: 6534 Washington St, Yountville, CA 94599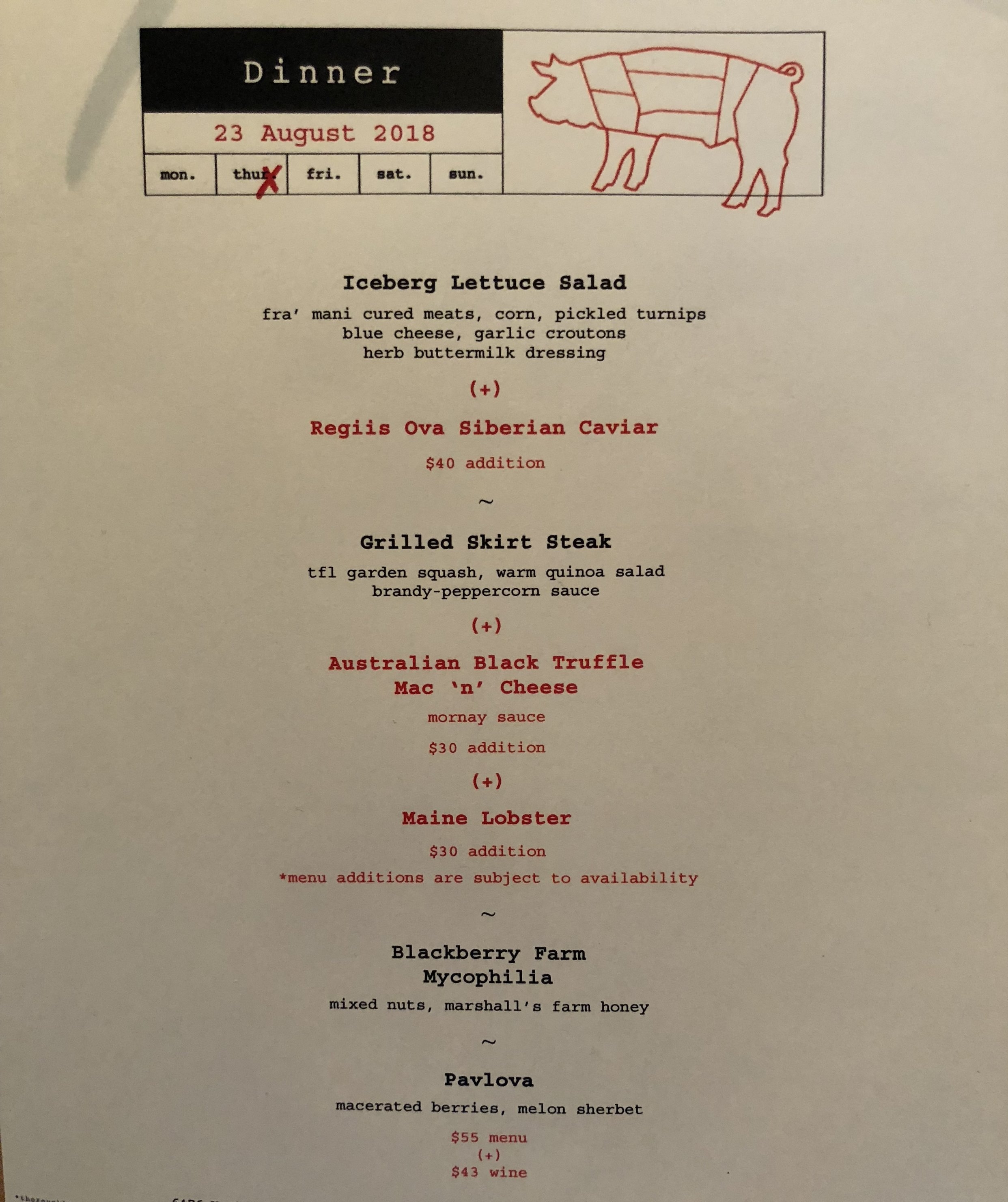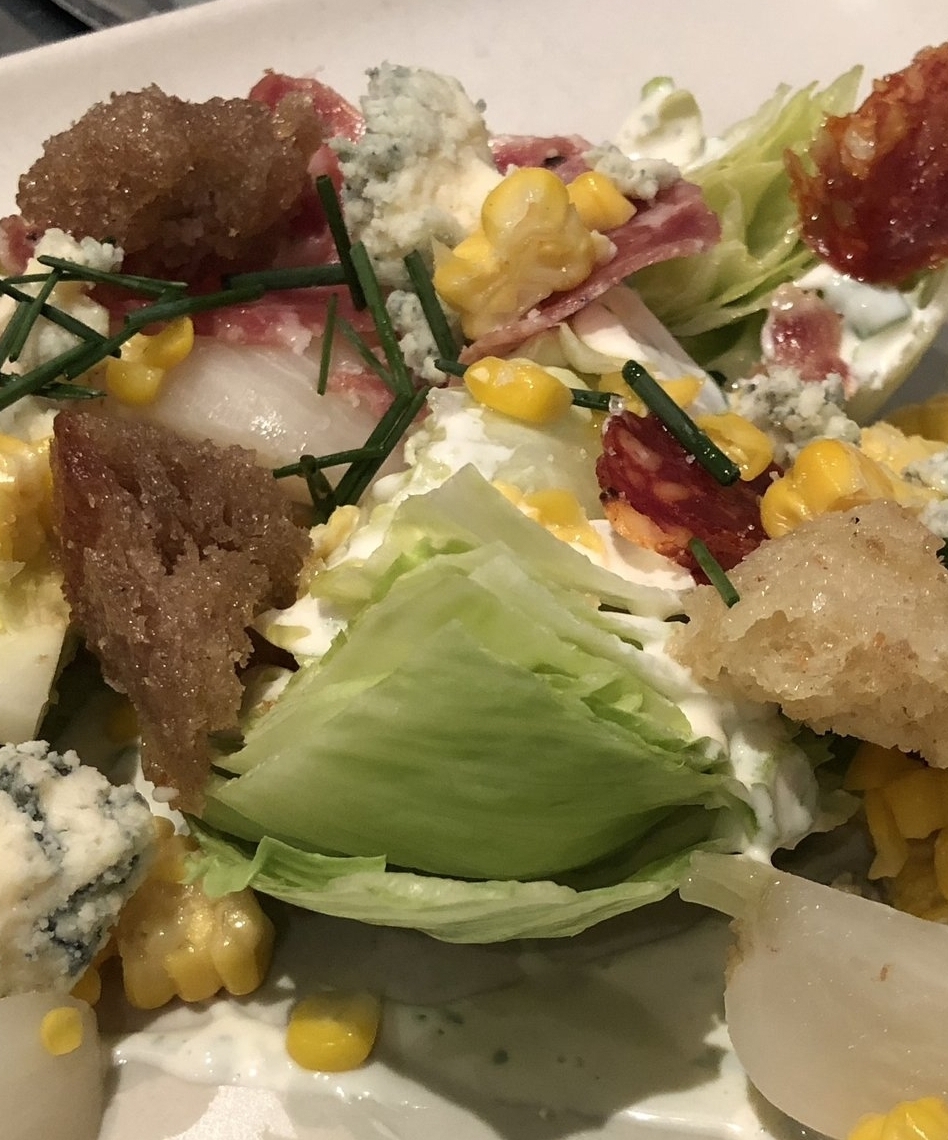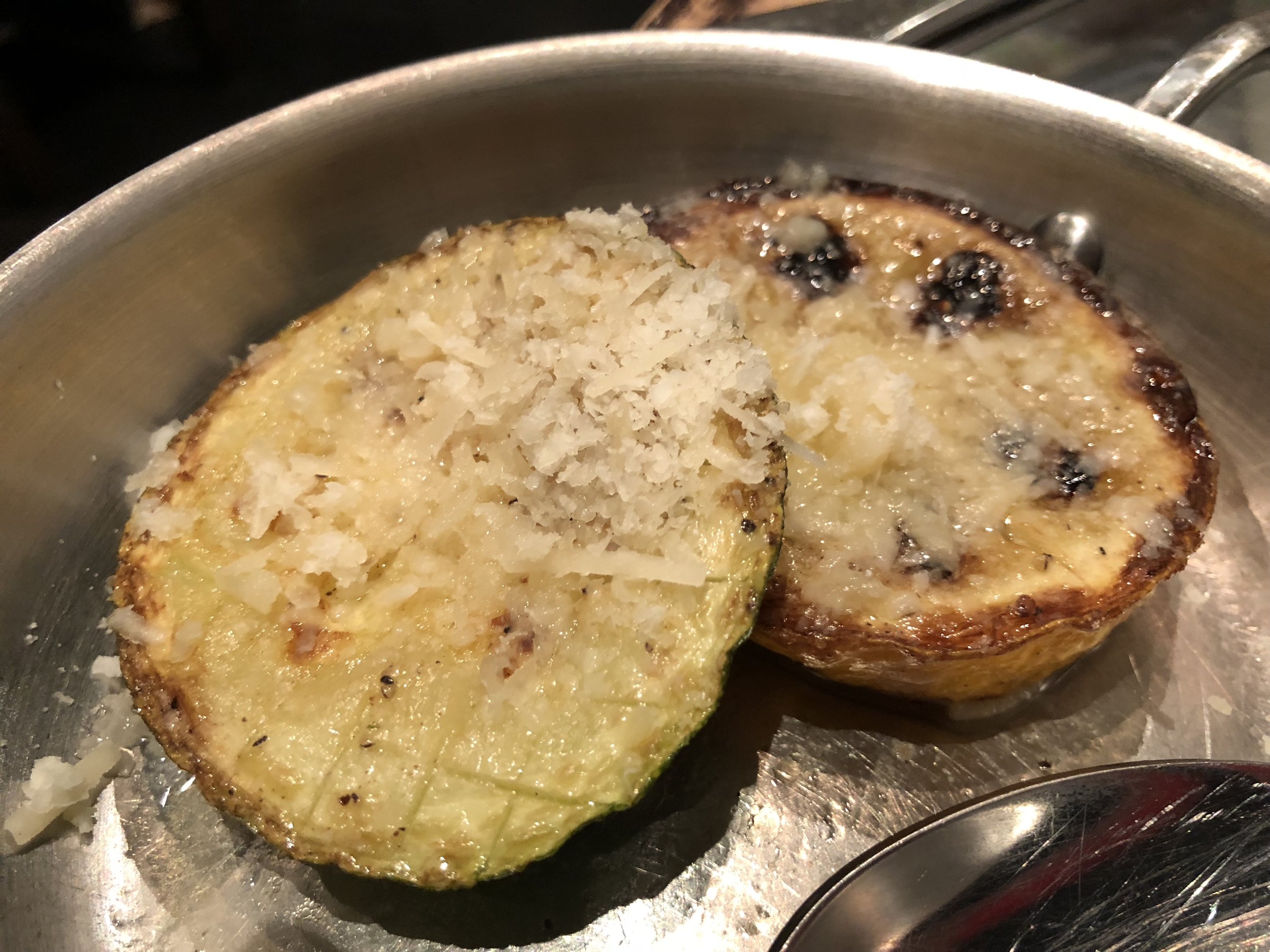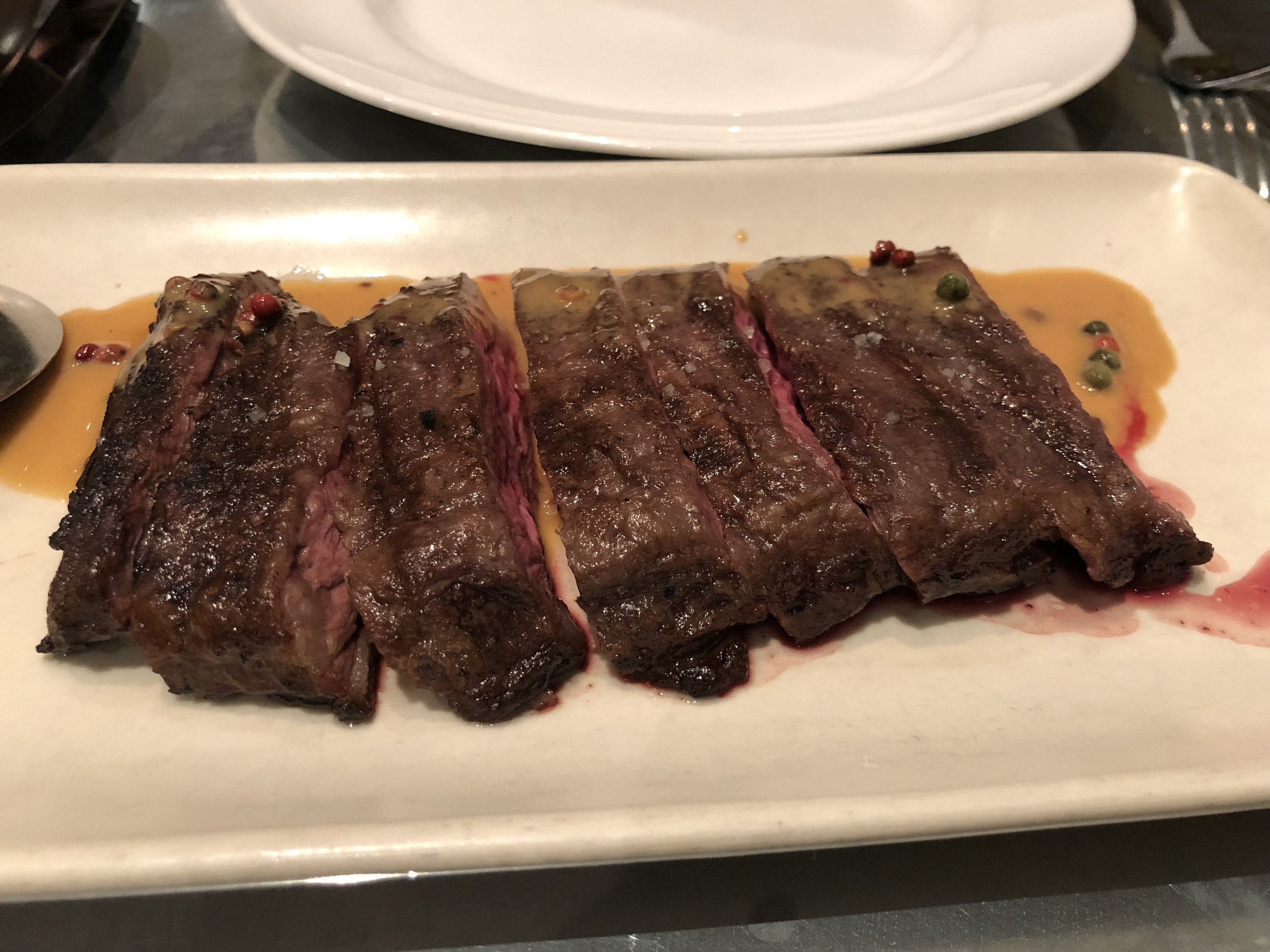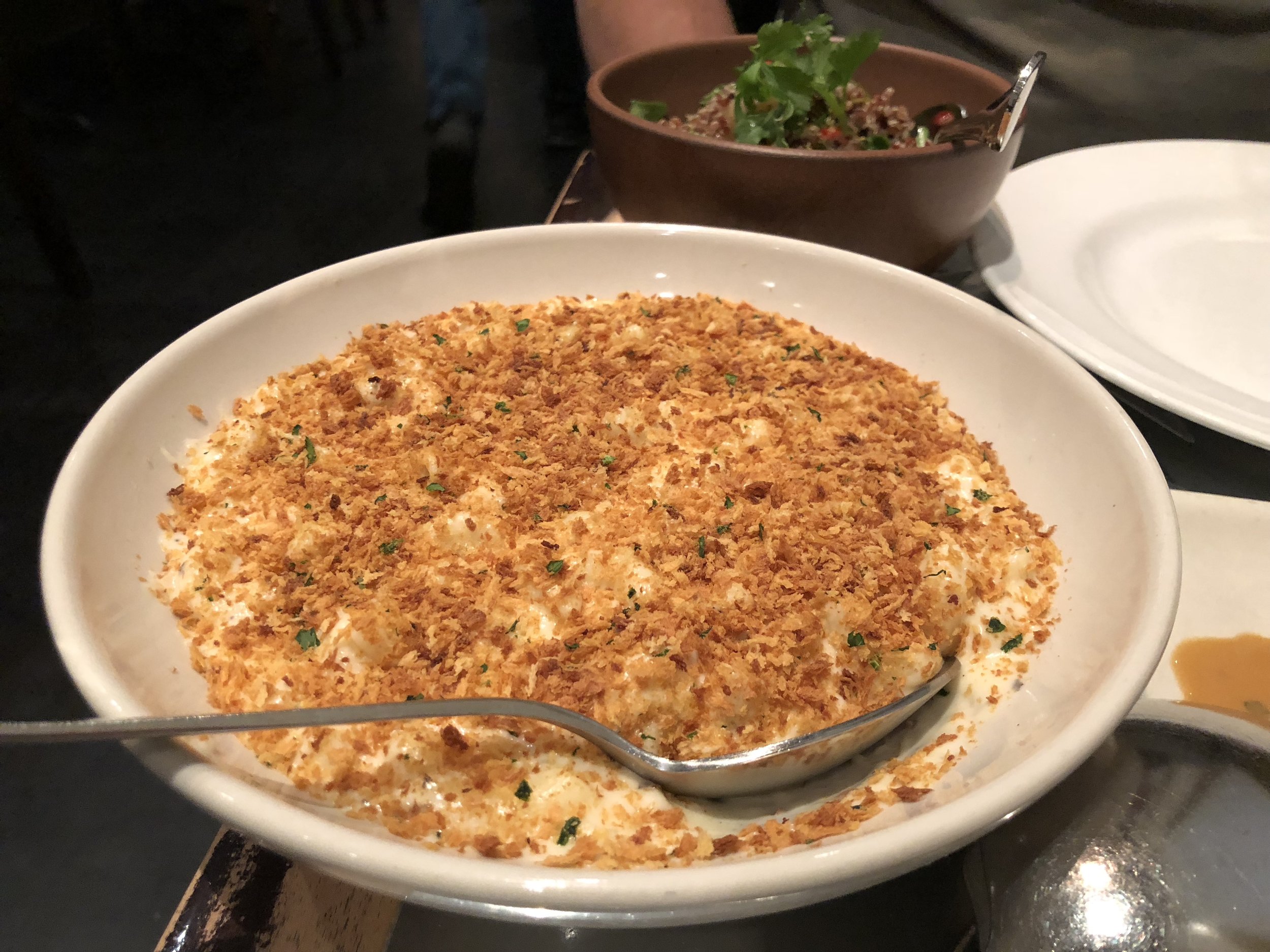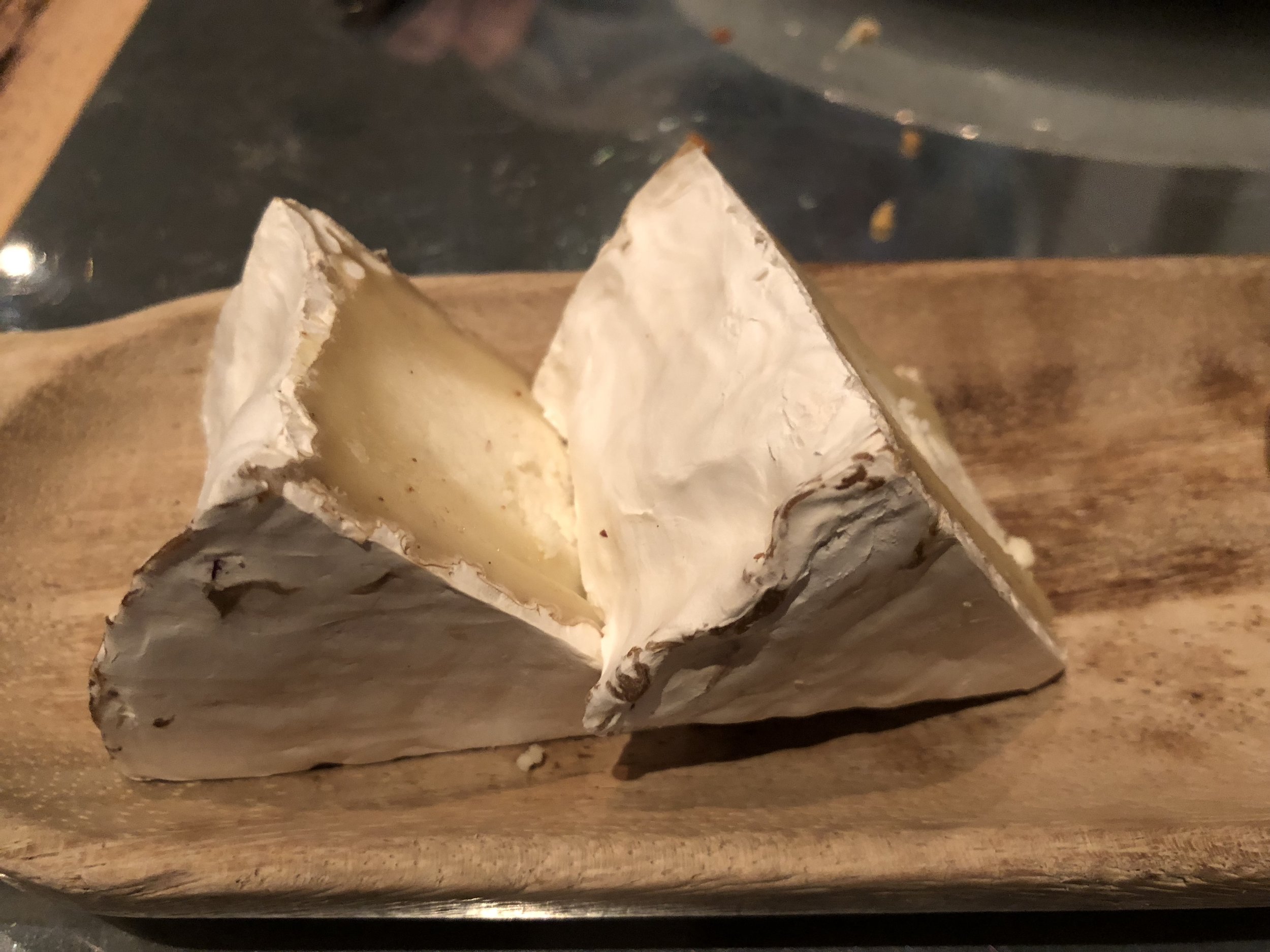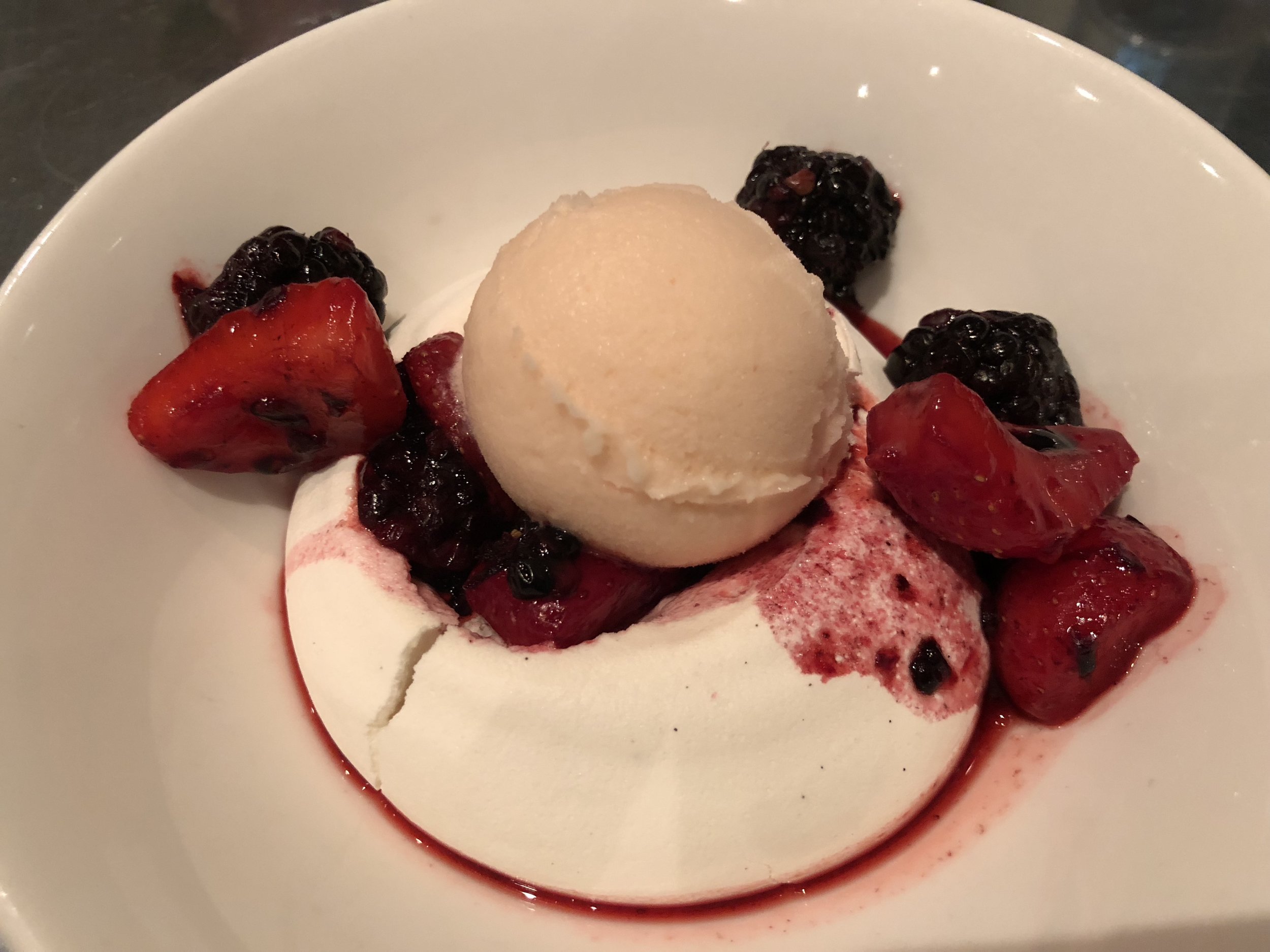 AD HOC - YOUNTVILLE, CA
TK Stop #2 on our last night in California but this spot was actually the one we were most excited about in the anticipation for our trip. And it did NOT disappoint. This place is only open 5 nights a week and offers a four-course, family-style menu that changes daily. There are some famous standards that reappear regularly (Fried Chicken every other Monday) but for the most part when you make your reservations you're expecting to be surprised. One thing you can guarantee is that whatever is on the menu it will feature the freshest produce, local ingredients and be absolutely delicious. The highlight for me was shockingly the iceberg salad (seriously!) with ingredients from The French Laundry Garden down the street. Bonus delicious points as we actually saw Thomas Keller nearby there the day prior. The steak was perfect especially alongside the truffle Mac & Cheese (additional but totally worth it.). Perfect way to end our trip and can't wait to return – hopefully on a Friend Chicken night!
Address: 534 Washington St, Yountville, CA 94599
Have any other must eats for SF or another favorite vaca spot? Let us know. We're always adding to our lists of places to try!